Antelope Audio MP8D 8-Channel Mic Preamp A/D Conversion
Every Studio Needs MP8d:
8-channel Microphone Preamplifier with A/D conversion
MP8d is an eight-channel class-A microphone preamplifier, which boasts Antelope Audio's integrated world-class A/D conversion. Antelope's converters are widely regarded for their naturally warm, yet sonically accurate sound signature.
This classically rich, yet modernly precise sound is accomplished thanks to Antelope's Acoustically Focused Clocking jitter management algorithm and Oven-Controlled crystal oscillator, along with advanced analog and digital circuit board design, powered by a proprietary power supply.
Analog Versatility:
Generous analog connectivity in a device taking up just 1U space
The MP8d mic pres are combo XLR/TRS connectors, which accept both mic and line level signals. Hi-Z inputs are associated with channels 1 and 2, and are accessible via dedicated TRS connectors on the front panel. Inserts for connecting your favorite effects outboard gear are available on the rear panel.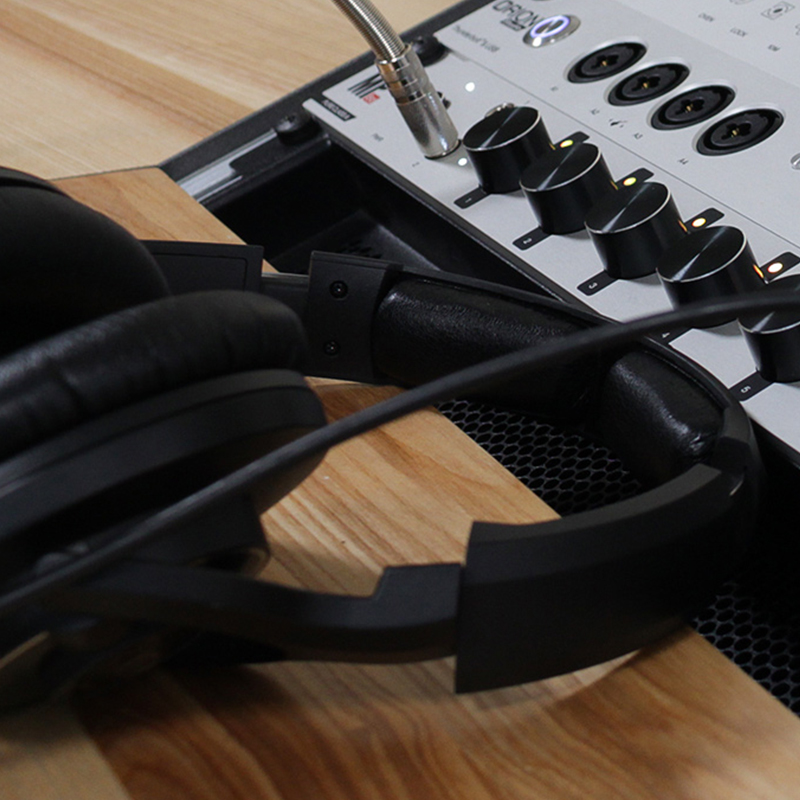 A high-end headphone amp is accessible from the front panel to provide the convenience of integrated monitoring. The analog connectivity is accomplished with a D-Sub 25 connector directly outputting the mic signals at line level, making MP8d a perfect companion device for Antelope's Orion32 and Zen Studio audio interfaces.
Digital Efficiency:
MP8d features all digital I/O options you'll ever need
A plethora of digital connectors offer a wide variety of options, providing extreme flexibility and enhanced productivity.
MP8d provides S/PDIF, AES/EBU, TOSLINK, ADAT and MADI connections expand the product compatibility and allow for both easy connection to other outboard gear or DAW, as well as cascading two or more MP8d units, expanding the channel count.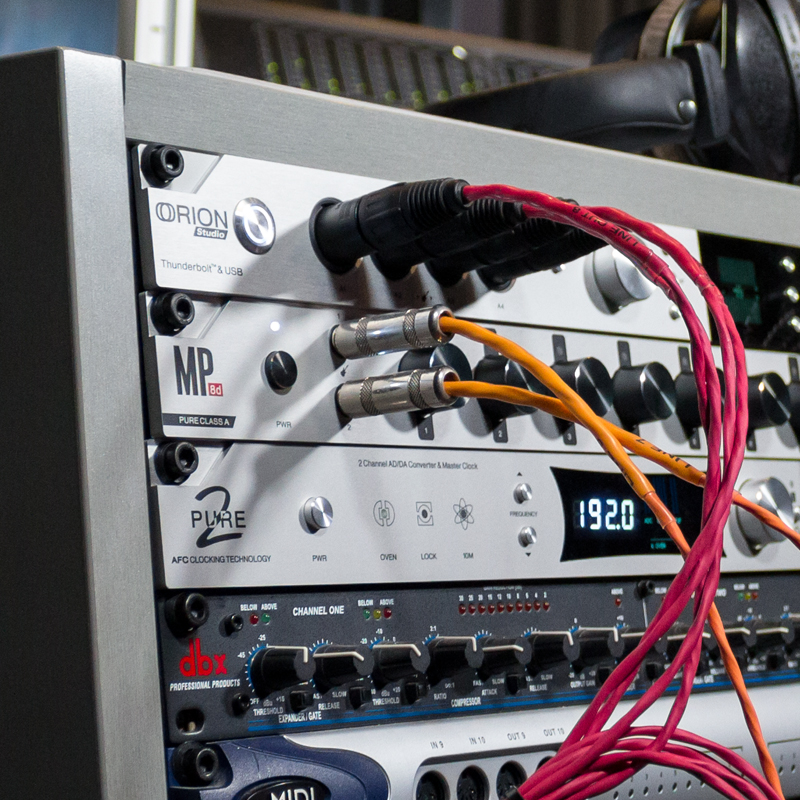 Let's Recap:
MP8d is a mic pream and A/D converter
All I/O's you'd ever need: MADI, ADAT, AES/EBU, S/PDIF, TOSLINK; 8 8 Hi-Z, Line and Mic compatible preamps; DB25 connector for 8-channel direct microphone output; 2 Word Clock outs, 1 Word Clock in and 1 Atomic Clock in.
Plus Antelope's world-renowned jitter management algorithm in this beautiful 1U rack unit.
Features:
– 8 Class-A MIC Pres: 8 Hi-Z, Line and Mic compatible preamps with individual phantom power
– Digital Connectivity: MP8d features all digital I/O you need – MADI, ADAT, AES/EBU, S/PDIF, TOSLINK
– 8 Channels: DB25 connector for 8-channel direct microphone output
– 64-BIT Acoustically Focused Clocking: A/D enhanced by Antelope's world-renowned jitter management algorithm
– Powerful DSP: Massive parallel DSP for fast routing, low-latency mixing and real-time FX
– Supreme Clocking: Oven-Controlled Oscillator, 2 Word Clock outs, 1 Word Clock in and 1 Atomic Clock in