PSI Audio R&B – Router & Bass Management
The ultimate routing management for your speakers setup
Features:
Full analog transparent system without internal channels mixing.
Integrated into the subwoofer PSI Audio A225-M as an option.
Optional display providing standby and preparation modes.
True balanced outputs adapted for balanced or unbalanced inputs.
Internal input gains adjustments.
Compatible with any monitors brand.
100% Analog – No DSP.
Individually calibrated.
5+1 years warranty.
Handmade in Switzerland.
R&B is an 8 by 8 matrix that allows you 3 different configurations.
Wether you are using your PSI Audio setup in stereo or surround, R&B can save you a lot of time.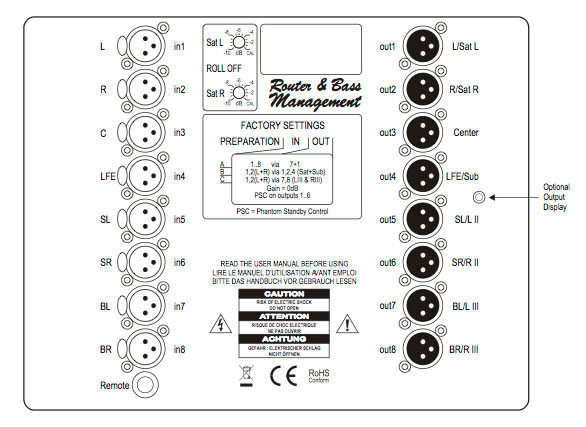 To learn more about PSI Audio, Click Here