PSI Audio A215-M Studio
Compact Mastering Monitor
The innovative architecture of the A215-M enables its outstanding performance for professional mastering and audiophile listening. Optimised for both seated or standing listening, it reproduces sonic spaces with breathtaking accuracy.
Features:
100% Analog – No DSP.
Flat frequency response.
Perfect stereo image.
True D'Appolito system.
Floor-standing.
Class G/H Amplifiers.
Individually calibrated.
5+1 years warranty.
Handmade in Switzerland.
The perfect journey in your studio
Only you know where your story begins, and who knows where it will take you? While the path may be shrouded in mystery, at least the sound is clear as day – with the A215-M.
Think of mastering monitors. Now strip away their bulk, but retain the sonic quality and reduce its appearance to an elegant floor-standing speaker. What you are imagining now is the A215-M, a very compact yet infinitely capable mastering monitor. It delivers the sound that has earned PSI Audio the respect of sound professionals all around the world with all the precision and detail required for mastering. It may be its sleek exterior design, but listening to the A215-M makes the speaker disappear and the music stand on its own – ready for you to delve right in.

True D'Appolito design
The A215-M uses a D'Appolito configuration of 2 woofers, One above and one underneath the tweeter which creates a point source system with reduced dispersion on the vertical plane.
This is typically well suited for mastering rooms or living rooms where reflection on floor and ceiling are best when minimised.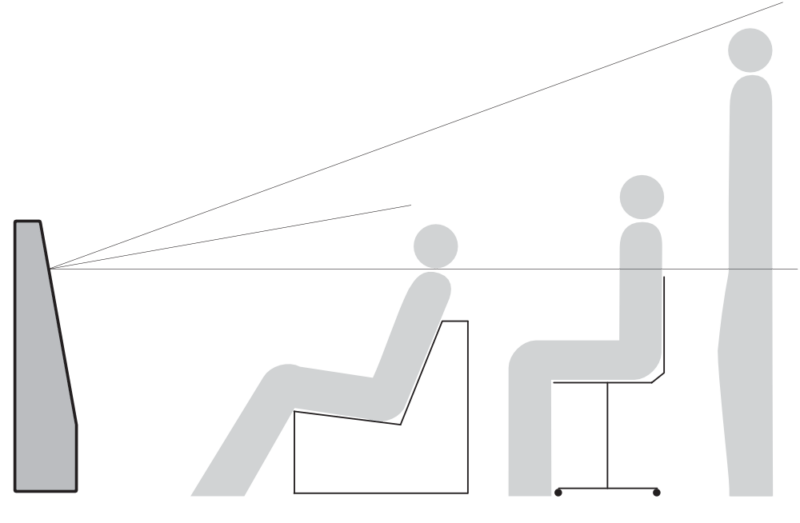 Expand the bottom end
Technically, the A215-M does not need a supporting subwoofer. It already reaches low enough to be rightfully called a full-range system. However, by adding a Sub A125-M or Sub A225-M, not only do the low frequencies benefit from the added power, but midrange clarity can also be further enhanced.
The addition of a subwoofer might not dramatically change the performance of the A215-M, but it will let the system as a whole perform at its best.
Technical Data:
Dispersion (H x V)80 x 40deg
Data
A215-M
[Unit]
Potential peak power
280 + 45
W
Continuous max SPL@1 m
103
dB
Short term max. SPL@1m
107
dB
Peak max. SPL@1m
116
dB
Signal to noise ratio (S/N)
96
dBA
Bandwidth at -6dB
36-23'000
Hz
SPL tolerances
±2.0
dB
Phase tolerances
± 45 (250 Hz – 20 kHz)
deg
System
2
ways
Crossover frequency
1800
Hz
Woofer ext. diam.
147 (2x)
mm
Woofer ext. diam.
5.8 (2x)
in
W. diaphragm diam.
104 (2x)
mm
W. diaphragm diam.
4.1 (x2)
in
Tweeter ext. dim.
100
mm
Tweeter ext. dim.
3.9
in
T. diaphragm diam.
27
mm
T. diaphragm diam.
1.06
in
Dimensions W x H x D
166 x 1110 x 250
mm
Dimensions W x H x D
6.6 x 43.9 x 9.9
in
Net Weight
15.1
Kg
Net Weight
33.3
lbs
Input connector
1 x XLR F / 3P
Warranty
5 (+1)
years
Flat Response

Each speaker is individually calibrated in our anechoic chamber and is delivered with its frequency response sheet. A proof of quality.
A215-M – Mastering-grade floor-standing speaker
The A215-M is unique in the PSI Audio range as it is the only floor-standing speaker. Employing all the proprietary PSI Audio technologies and boasting a finely tuned D'Appolito driver setup, the A215-M grants outstanding fidelity for both standing and seated listeners.
A215-M – Who is it for?
The evolution of mastering and multichannel techniques, as well as the rise of personal studios, lead us to think that it may be time for a new shape of monitors.
The innovative architecture of the PSI Audio A215-M produces an outstanding full-range performance for mastering even without an additional bass extension. This floor-standing monitor benefits from perfectly coincident sources.
It has been optimized for listening in sitting or standing position and reproduces the sonic space with remarkable precision. The A215-M features all the most advanced technological innovations of the brand: high-yield G/H class amplification, CPR, AOI, ALG and PSC, all of which add to that special PSI Audio experience.
The A215-M is designed to be harmoniously integrated with all the rest of the M series monitor range. The A215-M can easily be used in stereo or in surround systems.
Recording / Producing.
Mixing.
Mastering.
Broadcast.
Post Production.
Home listening.
Handmade in Switzerland
All our products are handcrafted in Switzerland with passion and attention to detail.
Manufacturing by hand allows to match and adjust components so that tolerances cancel each other out instead of building up, as is often the case in industrial production.
Choose your colour
Choose between Studio Red, Metal Black and Pure White.
Cabinets are manufactured with great care and attention from the choice of the wood all the way through to the paintwork.
To learn more about PSI Audio, Click Here
View more products from PSI Audio